fabric!
Went to the fabric store today, and got a bunch of fabric to make purses. I have two yards of denim, which will be the outside, and five different prints for lining.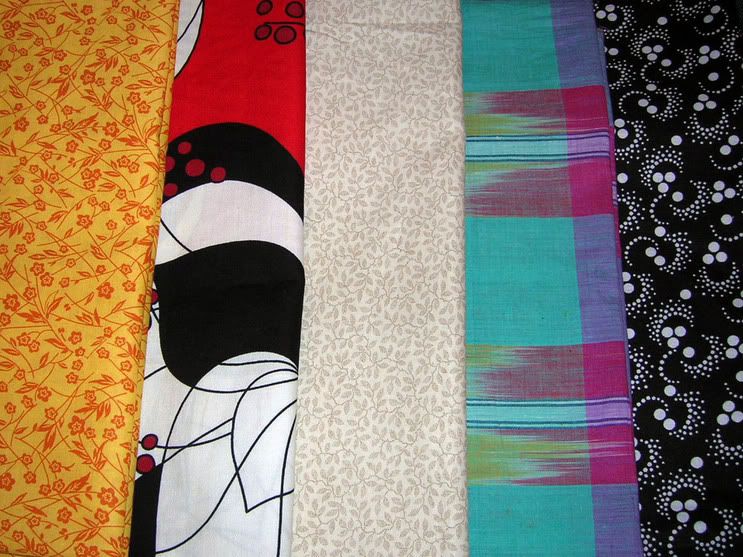 I'm probably going to use this
tutorial
from Craftster-- I already have D-rings, which is handy. Also, there's a bead store on Randolph Road I want to check out, since I want to make stitch markers, and the only eye pins they had at A.C. Moore were silver, and that's a bit nicer than I really need for stitch markers. I might get some for jewelry findings, though.