maryland, my maryland
Okay, that was *fun*. We got there later in the day than I'd been hoping to, but we still got to spend a *lot* of time walking around the main exhibition hall and most of the smaller barns. The barns with actual sheep in them were a little too stinky to be fun, so we steered clear of those for the most part. But lambs! And bunnies! And 60,000 like-minded fiber nerds!
The thing I did not fully understand about the Maryland Sheep & Wool Festival is how freaking *huge* it is. Oh my god, there was so much stuff. I was seriously paralyzed with indecision for a while there.
Not *that* long, though.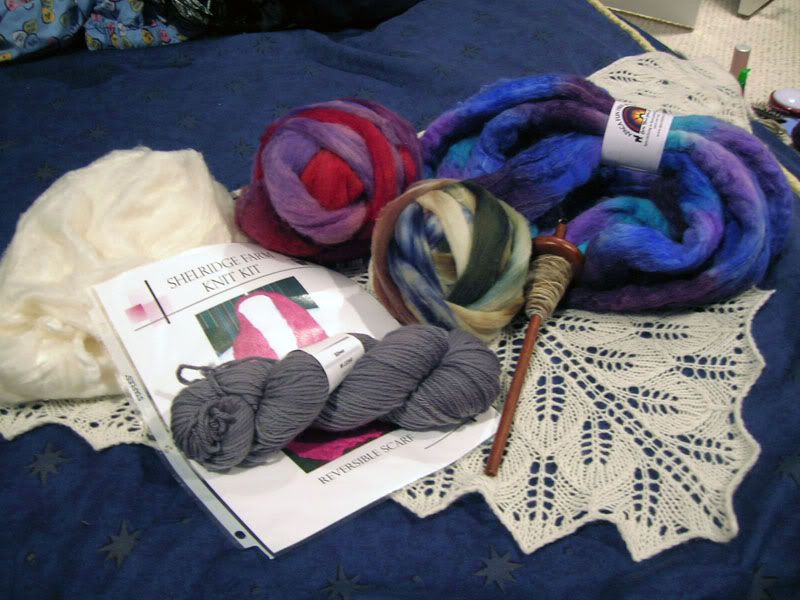 From left to right: two undyed silk caps, a scarf kit from Shelridge Farm for this really cool reversible cabled scarf, two balls of hand-dyed wool (which is spinning up kind of slubby, but still very nice), and some absolutely gorgeous alpaca/merino/silk blend. It's all set out on top of my Kiri shawl, which got a *lot* more compliments than I was expecting. Since I wasn't, actually, expecting *any*. Here's a closer look at the Kiri: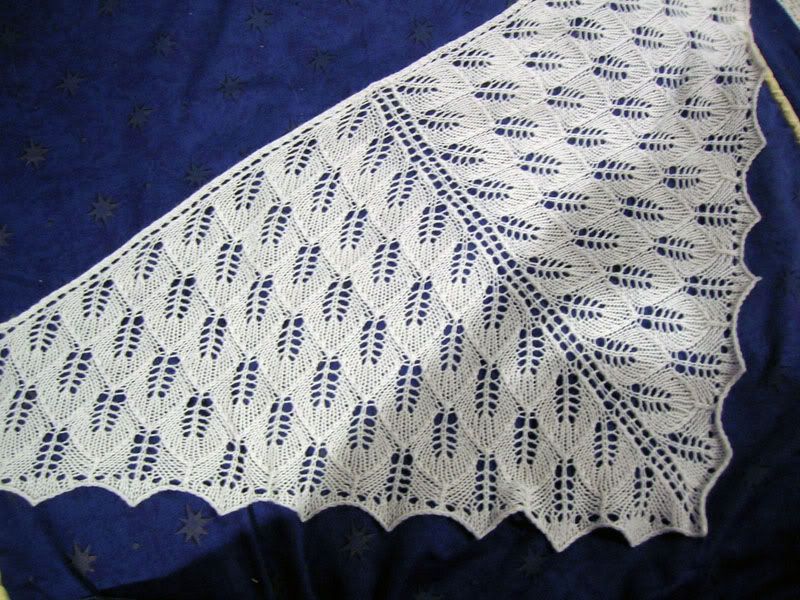 The woman running the Hunt Valley Cashmere booth asked me if I'd be willing to knit another Kiri for her to use as a sample. Which, omg, YES. Mmmm, cashmere. Shira had some sort of a religious experience at that booth, and I very nearly did too.
If I can, I'm going to try to go back tomorrow. Apparently, some vendors will discount things at the festival winds down, and I might be able to pick up some bargains.